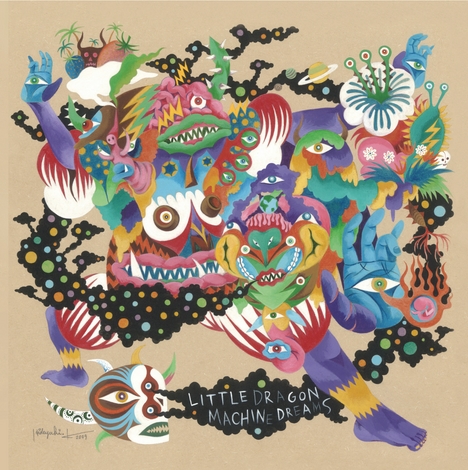 1 inkomende doedelzaksynth, dreinende bas-synth, blinded like ne-e-ew, I'm feeling much stranger 'bout you
2+ flinke '80popsdrums, galm op vocalen, made me have to throw the looking glass, New Orderige kadans, freaky funky '80s-keyboardsolo
3++ stevige funky electropop, flikkerende synth, weer een NO-achtige groove, stuwend refrein: my step, slide / lightning, fight / tropical times
4 funky pop, bas-synth + synth, tandje terug, galmende '80s-synth-akkoorden, de single, rather be a whisper in heaven / than a daughter locked in your prison, denk: Simple Minds/OMD/Tears For Fears
5+ kale ballad, elektrische piano, dromerige drums, please say nothing of yesterday's ohoooaaaa / my past erase as we lay in a daze
6+ antieke bas-synth, beetje Lykke Li-achtig kaal funkypopliedje, I could never have what you have / something got me so tied, frozen inside, synth-harp, orgel, funky synth
7++ uptempo funky lief popliedje, percussie, there is just one way to cure my heart from you / cause I can't let go, I'm still loving you so / go run about the streets like it's a race / go run about, LCD-achtige groove
8+ dansend op de linkerkant van het pianoklavier, steady ritme, I used to be the girl who never had a plan / was only daydreaming of only one man, fijne synthriedels
9+ melancholische, pakkende song, coole synthbas, oh, these nights are haunting / I don't wanna to run, I don't wanna to leave
10 kronkelende baslijn, soort van ballad, come home soon / shifting moods, aanzwellende strijkers en kletterende synths
11+ melancholische '80s-ballad, tikkende beat, fortune cast a curse, I knew it would / fortune bury you, I knew it would, mooi bombastische synths
Dus: bijzondere, meeslepende en pakkende funky popplaat; veel beter dan debuutalbum. Gaat dat zien op woensdag 23/9 in Watt (Rotterdam) of donderdag 24/9* in Trouw (Amsterdam). Recensie afgelopen week in Revu.
*) Niet vergeten: daarna wel meteen door naar The House of Dolls in Club Up! 😉
Funky electropop:

Tags:
cd
,
funk
,
Little Dragon
,
pop
,
r&b