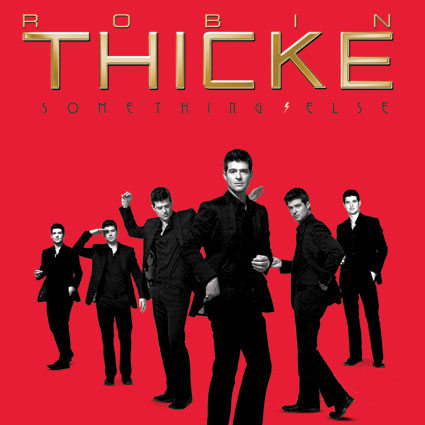 1 Marvin-falset, meteen met de Let's Get it on-outtakes?, latingroove, shaker
2 uptempo r&b, beetje schuurpapieren blue-eyed-soulstem, verleidelijke dansplaat à la R. Kelly
+3 de hit, uptempo disco, violen, pakkend refrein, blazers, tomtoms
4 falset, akoestische gitaar, sluimertempo, violen
+5 piano, orgel, elektrische gitaar, sixties soul/pop, I would tell Van Gogh that he was loved, there's no need to cry / I would say "Marvin Gaye, your father didn't want you to die", spannende groove, let's dream
+6 bluesy begin, zachtjes rinkelende gitaar, prominente baslijn, shuffelende drums, I'm your loverman, maar hij klinkt een beetje zielig
7 harde drums, gitaar, saxofoon, Mayfield-falset
8 pianoballad krijgt een hartslag en violen, akkoord omhoog! en weer!
9 discobeat, violen, blazers, funky gitaartje
+10 piano, hamerende beat, gotta fight the shadow of doubt, rafelige gitaar, toeterende blazers
11 akoestische gitaar + elektrische piano = "Lost Without U" 2?, I don't cry/try/lie no more, violen, oooOooooh
++12 deze kennen we van Tha Carter III, ta-da-ta, kale beat,  orgel, fluisterrappende Weezy (now all they got is me to represent New Orleans) om en om met Thicke (what is my destiny?, vertwijfeld)
Dus: paar mooie nummers, ik ben nog steeds niet helemaal overtuigd, echte klapper ontbreekt, waarom zijn de voeten van de middelste Thicke niet in beeld?
Dream on:
Tags:
cd
,
Robin Thicke
,
soul